Commercial Turfgrass Sod in Birmingham, AL
A healthy and thriving lawn leaves a great first impression on your business and our Commercial Turfgrass Sod in Birmingham helps you do exactly that. South Dallas Turf Farm provides the highest quality sod and service to schools, local businesses, parks, colleges, and restaurants. We care about our customers and want them to feel confident in our products. That's why we offer free estimates on turf for your commercial sod project.
With deadlines and grand openings pressing contractors constantly, it's nice to know that you can trust South Dallas Turf Farm for efficient delivery. We have the resources to carry out any job regardless of size. From difficult access to slopes, or environmentally sensitive areas, we have the knowledge and experience to overcome challenges. South Dallas Turf Farm can make it happen, whether you need one pallet of sod for a restaurant or acres of sod for a large apartment complex.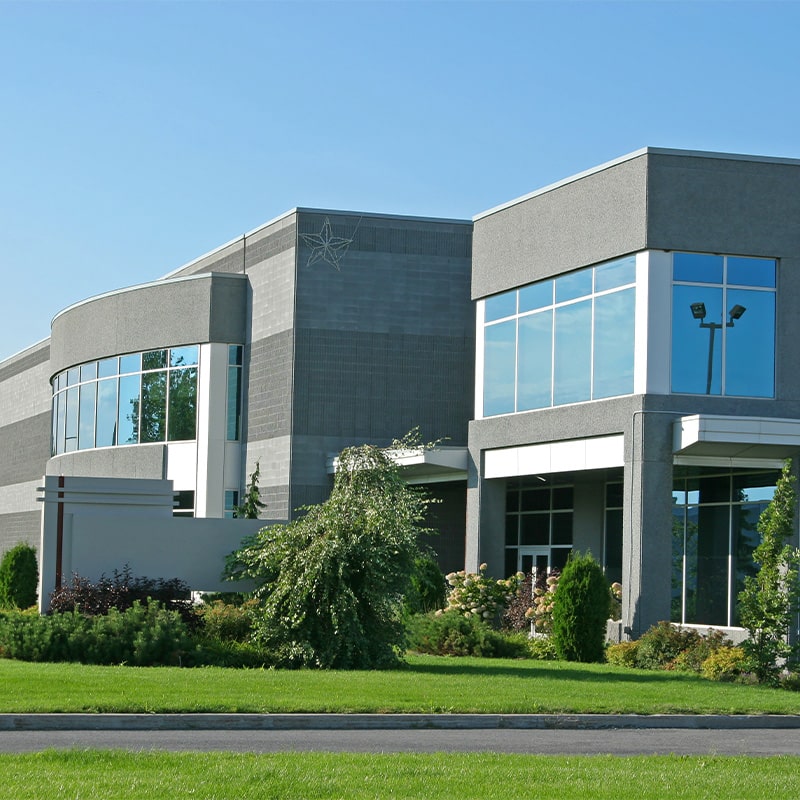 Quality commercial Turf. Southern Commitment.
For over 30 years, we've provided commercial properties and businesses with an unmatched selection of turf grasses: Emerald Zoysia, Zeon Zoysia, TifTuf (DT-1), and more. For more information regarding our turf grasses, refer to our sod varieties page.
Our sod is grown on-site at our three farms in Alabama, allowing us to provide you with the freshest product possible. Our staff works hard to ensure that all our customers get precisely what they need at a fair price. The landscape of your dreams is only a call away!
Some advantages of installing a sod lawn include: